Most successful entrepreneurs and top CEOs know their own strengths,but they surely also know what to best outsource to others. Everyone has it all in them, but nobody needs to be able to do everything themselves. This masterclass aims to uncover what you should focus on more as an entrepreneur and what you should absolutely stop doing immediately. In the best interest of both your company's growth and yourself. Your Return on Investment this afternoon = no brainer.
Speaker: Joel aan 't Goor (CEO Business Leaders and Founder Project Insides)
For whom: leaders / entrepreneurs / CEO's / higher management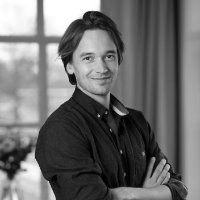 Business administrator and psychologist Joel aan 't Goor is the founder of Project Insides. He is also the CEO of Business Leaders, the largest cross-sector network of CEOs of large and medium-sized enterprises in the Netherlands and Belgium, which he founded when he was 29. His strength lies in a combination of a deep understanding of people, entrepreneurship and business. He challenges you to assume responsibility and to get behind the wheel of your own happiness, creations, relationships and the society your living in yourself. According to him this is the very key to a mind blowing life, commercial success and a better world.